Jurassic World: Dominion Dominates Fandom Wikis - The Loop
Play Sound
Genndy Tartakovsky (Cyrillic: Геннадий Борисович Тартаковский), birthname Gennadiy Borisovich Tartakovsky was born January 17, 1970 and is a Russian-American television animator, director and producer. His best-known creations are Dexter's Laboratory, Samurai Jack, Star Wars: Clone Wars, Sym-Bionic Titan and Hotel Transylvania.
Early Life
[
]
Tartakovsky was born on January 17, 1970 in Moscow, Russian; formerly Moscow, RSFSR, USSR. Tartakovsky's father was Boris Tartakovsky, a dentist in charge of fixing the teeth of the Russian elite and hockey players.[5] Tartakovsky's mother was Miriam Tartakovsky an assistant principal at a school[6]. Tartakovsky also has a brother, Alexander, who is two years older than him. Originally Genndy's name was Genna but when he moved to America he changed his name.
Tartakovsky's family first moved to Italy in 1977 when Boris wanted a better life for his family, Russia at the time was very anti-semitic. In Italy Genndy befriended a girl next door that would teach Genndy and his brother to draw. Genndy mentions multiple times he was very bad at drawing, he could barley draw a circle. The Tartakovsky family would move again to the United States when Genndy was only 7.
Moving to America
[
]
One of the first experiences that Tartakovsky can remember in the U.S was going into a 7-Eleven (gas station) and seeing a comic book rack with "Super Friends". He loved the comic book and started to love the idea of cartooning. Since Tartakovsky was Jewish, he received some harassment and his parents decided to move to Chicago where young Tartakovsky would find it hard to blend in. Tartakovsky always seemed as an outcast because he stood out, smelled weird and had a Russian accent; all Tartakovsky wanted was to be an American. Tartakovsky at the time was a dorky kid that had "strange facial hair development and an afro". Tartakovsky said by sophomore year he had shaved, got a new haircut and acted more American.
At age 16 Tartakovsky's father, Boris, died of a heart attack. This haunted Genndy and his brother Alexander as they loved their dad very much, even if he was a little strict. Genndy says he stared at a TV all night watching Miami Vice trying to deny the fact that his father had just died. This forced his mother, brother and himself to move to government-funded housing. He continued high school and got a job to support his family. At this point Genndy was a man.
Starting School
[
]
Tartakovsky's brother and mother encouraged Genndy to attend Columbia College, as an advertising major. Their hope was that advertising was a good blend of cartooning and business so he could do what he loves and make a lot of money. Genndy would end-up signing up for classes too late and all the advertising classes were full, he defaulted to the animation classes since they were the only thing full. According to Genndy, animation was one of the greatest experiences in life, he saw a career he could do forever. His brother and mother tried to encourage him to do business and draw cartoons on the the weekend, but Genndy stayed in the class.
Tartakovsky spent night and day working on his animations and quickly become one of the top students in the class, not because he was a good drawer, but because he had passion and poured so much of it out in his work. Barry Young, Genndy's animation professor, commented on his work and the work he put into everything. It was not until Genndy premiered his first 3 minute animation to his family did they understand his love for animation. He was later introduced to Rob Renzetti, who was roommates with his brother, and ended up going to Columbia College and two bonded over their love of animation. According to Barry Young, it was not Genndy's goal to graduate from Columbia College but to build a portfolio for CalArts.
Genndy sent a shoe box full of flip books to CalArts as his portfolio and got in. It was not until he arrived that he realized that he did not get in for his drawing but his love for animation. While at CalArts Genndy learned a lot of important knowledge, one which he says boosted his drawing by 200% was:
This changed everything Genndy did.
Genndy met a lot of people at CalArts, as students frequently shared their knowledge and helped others on movies/shorts. It would be at CalArts that the original idea for Dexter's Laboratory came to fruition. This idea for a cartoon would stick in Genndy's mind while he went to work on Batman: The Animated Series in Spain, unfortunately as he went overseas to work on the show his mother developed cancer. His brother Alexander knew about the cancer but kept it hidden from Genndy until she got so sick and was about to die.
First Show
[
]
Genndy, along side his new friends would debut his new idea for a show, Dexter's Laboratory. Paul Rudish was working on a show called 2 Stupid Dogs and called his friend Craig McCracken asking if he knew anyone that could work on his project, Craig McCracken said Rob Renzetti & Genndy Tartakovsky were looking for work. Once the four got together, they worked in a small trailer and became a team.
At the same time Cartoon Network was looking for new ideas for shows and wanted a lot of experimental shorts. One of the producers saw Genndy's "Dexter's Laboratory" and suggested pitching it. Cartoon Network was originally skeptical but quickly saw it as a powerful show that could do well. Eventually the show got nominated for an Emmy and got some attention.
Love
[
]
Genndy meet Dawn David at a lunch truck and quickly feel in love with her, he quickly asked her out however not much happened. Three years later Paul invited Dawn over to Genndy's BBQ and things quickly started moving again. During the three years he was working on Dexter and lost two girlfriends, he did not want to let Dawn go and made a decision to spend more time her then on Dexter. Genndy & David tied the knot October 21, 2000 married and currently have two kids, one being a son named Jacob which he brings up at San Diego Comic-Con (2010)[7]. Genndy also has a daughter but her name was never mentioned. The characters Jacob & Ava first seen in Elephant Logic might be an homage to his children.
More Work
[
]
Genndy's most well known show, Samurai Jack, was Genndy's dream of bringing a highly stylized show with cinematic features to television which was not really done before. Genndy assembled his friends, Paul Rudish, Craig McCracken & Robert Renzetti, asking only for their very best. They delivered on Genndy's original dream of Samurai Jack, all four of the above members would win awards for Samurai Jack. <(The underlined section needs to be rewritten for grammatical purposes. I shouldn't because I'm unsure of the intended message.)
These awards would earn Genndy and his team much respect and gain the eye of famous director, writer and creator of Star Wars, George Lucas. Genndy worked on Star Wars: Clone Wars and other shows before coming back to Cartoon Network to work on Sym-Bionic Titan.
Current Life
[
]
Genndy Tartakovsky is currently 52 years old and as of 2015/01/13 Tartakovsky has worked on 11 television shows, 6 feature films, 3 television films, 1 short film and 1 unknown project. Tartakovsky was nominated for 19 wards and won 8, which span the categories of "Best Animated Short" to "Best Animated Series". Tartakovsky is known for story telling and many accreted him with telling a story without any words, this is seen with the way Tartakovsky pans scenes on beautiful background, see Scott Wills works as an example.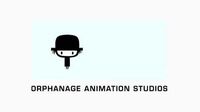 Tartakovsky has worked for several companies including Cartoon Network Studios, Lucas Arts, Sony Animated Pictures and Orphanage Studios which he was creative president. Orphanage Animation Studios was a well known animation studio in the San Francisco, California area and did many animations with a budget of 50 ~ 75 million a year. Orphanage Studios would later close down in 2009.[8]
While Tartakovsky is best known for animation he has done other forms of media, like Iron Man 2 which he did storyboarding. Tartakovsky has created four original animations, one for Lucas Arts (Star Wars: Clone Wars) and three for Cartoon Network Studios; Dexter's Laboratory, Samurai Jack & Sym-Bionic Titan. While all three of the animations created while working at Cartoon Network Studios were meet with critical acclaim they were all cancelled by Cartoon Network. This has left many fans disliking the business practice and eventually made Genndy Tartakovsky leave the studio complete for Sony Animations Pictures where he has worked/is working on Hotel Transylvania 1 & 2, Popeye (2016) and an unknown IP.
Work Timeline
[
]
| Year | Title | Media | Role |
| --- | --- | --- | --- |
| 1991 | Tiny Toon Adventures | Television | Director, Supervising Producer, Story, Storyboard Artist |
| 1992 - 1993 | Batman: The Animated Series | Television | Inbetween Artist |
| 1993 - 1995 | Stupid Dogs | Television | Animation Director, Storyboard Artist, Director |
| 1994 | The Critic | Television | Animation Timer |
| 1996 - 2003 | Dexter's Laboratory | Television | Creator, Director, writer, producer |
| 1999 | Dexter's Laboratory: Ego Trip | Television Film | Director, Supervising Producer, Story, Storyboard Artist |
| 2001 | The Flintstones: On the Rocks | Television Film | Supervising Producer |
| 2001 - 2004 | Samurai Jack | Television | Creator, Director, Writer, Producer |
| 2002 | The Powerpuff Girls Movie | Television Film | Animation Director |
| 2003 - 2004 | The Grim Adventures of Billy and Mandy | Television | Supervising Producer |
| 2003 - 2005 | Star Wars: Clone Wars | Television | Creator, Executive Producer, Director |
| 2005 | Duck Dodgers | Television | Voice Actor ("Cyber Pirate of the Future") |
| 2006 | Korgoth of Barbaria | Television | Animation Director |
| 2006 | How to Eat Fried Worms | Film | Animation Director |
| 2010 | Iron Man 2 | Film | Storyboard Artist |
| 2010 - 2011 | Sym-Bionic Titan | Television | Creator, Director, Writer, Producer |
| 2011 | Priest | Film | Animation Director |
| 2012 | Hotel Transylvania | Film | Director |
| 2012 | Goodnight Mr. Foot | Short Film | Director, Animator |
| 2015 | Hotel Transylvania 2 | Film | Director |
| 2016 | Popeye (2016) | Film | Director |
| TBA | Genndy Tartakovsky's Can You Imagine? | Unkown | Director, Witer |
Gallery
[
]